The NZ Coordinated Incident Management System
Emergency Management training has moved on from being the realm of frontline emergency services to include organisations that either support emergency and disaster response or include emergency management planning within their organisational policies and procedures. From residential aged care facilities, through major construction firms and event centres, CIMS training has become an essential part of a company's emergency planning.
C4 is NZ's leading provider of organisation specific CIMS training and will incorporate your Standard Operating Procedures, policies and organisational structure/plans into the programme. Scenarios are applicable to you and your staff making the training relevant, current and relatable.
Our instructors all have national and international emergency and disaster response experience enabling our programmes to use real life examples across a wide spectrum from emergency services to international security operations.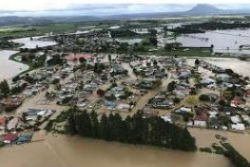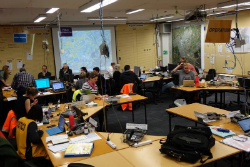 CIMS 2

This course is for those wishing to gain an understanding of the basic CIMS structure. It can be taken alone as a distance module or completed prior to attending a CIMS 4 course.
17279 Demonstrate knowledge of the Coordinated Incident Management System (CIMS)
People credited with this unit standard are able to demonstrate knowledge of:
Roles and principles in CIMS
Functions, structure, and terms used in the CIMS framework
CIMS 2 (Unit Standard 17279).
Delivery methods:
Distance Learning.
Assessment methods:
Written assessment.
Duration:
Must be completed within 3 months.
Price:
$150 (incl. GST).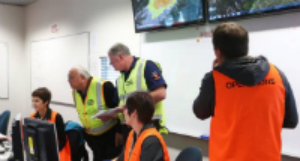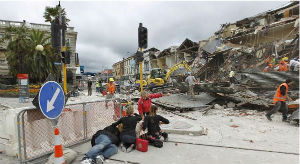 CIMS 4

Following on from CIMS 2, the CIMS 4 practical two day course is for those people who wish to advance their understanding of the New Zealand Coordinated Incident Management System (CIMS). It is also designed for those who have a designated response role within their organisation's emergency management plan.
The course includes updates to the CIMS model and learnings from significant events in recent years including the Canterbury Earthquake, the Rena maritime disaster and the Pike River mining tragedy.
Unit standard: 22445 Describe the roles and functions of a CIMS Incident Management Team (IMT) at an incident (NB: this unit standard is expiring and will be replaced with unit standards 29553 and 29554).
People credited with this unit standard (s) are able to:
Demonstrate knowledge of CIMS related roles and action plan process in an incident
Demonstrate situational awareness, action planning, and communication skills in an incident within a CIMS framework
CIMS 4 (Unit Standard 17279).
Delivery method:
Classroom.
Assessment methods:
Practical & written assessment.
Duration:
2 days (16 hours).
Price:
Public course $500 pp (incl. GST).
Corporate course $3000
CIMS 2 (on NZQA) is a prerequisite to CIMS 4
CIMS 4 Refresher.
Delivery method:
Classroom.
Duration:
1 day (8 hours).
Price:
$150.00 pp (incl. GST).
Public classes are currently only run in Auckland, but corporate classes are run nationally. Please email us if you would like to enrol – admin@c4group.co.nz
"The life experiences that Kathy and Chris are able to draw on made the CIMS 4 training all the more real. C4 were also willing to work with us on developing worksite specific examples for the exercises. As a result the attendees had a high level of engagement, could easily relate it to their own roles and therefore an excellent training experience."
"Excellent CIMS 4 course provided by C4 Group! Kathy and Chris were both great and provided practical and relevant course content to our area and organisation! Thanks."