COVID-19 Update.
You are still able to do your mandatory training but at the moment this will be by distance. Go to our calendar and click on "COA training". This will take you through to our normal booking page.
Once you have registered and paid, we will provide you with access to the training and assessment material.
If you have any questions – please email us on admin@c4group.co.nz.
Please stay safe out there.
Certificate of Approval (COA) Training
To hold a Certificate of Approval (security licence), the Ministry of Justice and the PSPLA require security guards to undertake mandatory training consisting of the following unit standards:
27360 – Conflict Management (Theory)
27361 – Conflict Management (Practical)
27364 – Introduction to the Security Industry
Regardless of where you work, or who you work for, all guards holding a COA with the following endorsements must complete the programme:
Crowd Controller
Personal Guard
Property Guard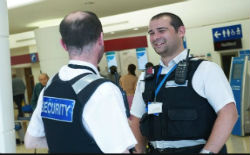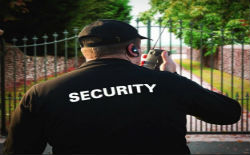 The government regulations do not allow for any exemptions for the Conflict Management unit standards (27360,27361), but if you have completed the National Certificate in Security (Level 2, 3 or 4) after 2009, then you may be exempt from unit standard 27364.
As NZ's leading provider of this training we run courses nationally from Cape Reinga to the Bluff. Our programme is specifically designed to support those with learning difficulties and our instructors are simply the best NZ offers.Literacy problems. If you have literacy problems, in some cases we are able to support you to complete this training.However we are unable to accommodate reader/writers or translators in the classroom. For more support please click here for further information. Literacy issues
If your location is not listed please email us and we will add you to our waiting list. Once we have enough people we will be able to run a course in your location.
If you are booking for more than four people, please contact us on admin@c4group.co.nz and we will be able to assist you.
Cost $330.00
This cost is for the COA Mandatory One day Training only and does not include any additional services offered by C4 Group.  It also does not include the cost of the COA licence, this is additional and payable to PSPLA.
COA Security Licences are applied through PSPLA on their website  – https://www.justice.govt.nz/tribunals/licences-certificates/pspla/
For an additional cost C4 Group can assist with this application to PSPLA.  C4 Group however cannot guarantee the approval of licences, time frames for approval or refund fees paid for declined licences.
Other COA services we offer.
The process to get a COA can be complicated so to assist you we offer the following services.
COA Gold Package
This includes:
·       Application to PSPLA (COA)
·       Course booking for mandatory training
·       1 day COA course (unit standards 27360 and 27361)
·       Unit standard 27364 (distance learning)
·       Homework assistance class – (support with unit standard 27364) – Auckland only
·      Priority Marking – takes priority over other marking
·       Reporting of credits to NZQA
·       Uploading your NZQA Record of Achievement to PSPLA
Price: $600 (incl GST)
We also offer all of the above separately. Please contact our office for more information.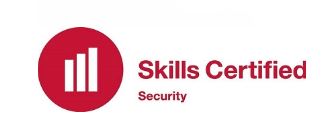 Great teaching, always used examples for a better understanding for us shy ones who don't want to ask.
Super friendly and made us feel more comfortable.
When I first came I was scared that I would struggle with learning the course content as I have never worked in the security industry. The instructor is an awesome instructor and I have learnt so much today that I have so much confidence regarding security employment.