Conflict Management Training

This course is designed to prepare staff to manage conflict situations in a safe and professional manner. Conflict situations can arise so easily with unhappy customers, clients or patrons. Providing your staff with an awareness of what the triggers and signs are, and how to manage these situations, provides better outcomes for everyone involved. Conflict Management training also supports your organisation's Health and Safety compliance requirements by protecting the safety of staff while allowing them to feel more confident in being able to deal with situations if and when they arise.
C4 has been delivering customised Conflict Management training for over 15 years and their instructors all have extensive professional backgrounds in this field.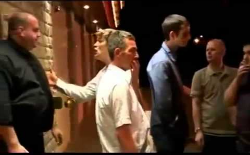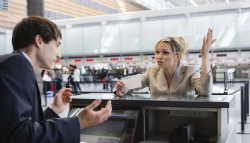 The C4 Conflict Management course is suitable for anyone who has a customer-facing role or deals with service users and members of the public.
The course covers:
Risk assessment and being proactive in recognising flashpoints
Recognising triggers and inhibitors
Identifying signs of escalation
Understanding how people respond to threats
The role of communication, listening skills and empathy in de-escalation
Putting appropriate organisational procedures in place
Each course is developed individually to meet your organisational requirements and C4 are able to tailor these to any environment including:
Security
Hospitality
Frontline staff (Parking Wardens, regulatory enforcement personnel and reception staff)
Health staff (including care workers, orderlies and in-house security)
Retail industry
These courses are delivered nationally and we have two options available to suit your needs.
Conflict Management 1

Corporate bookings only and for safety reasons there is a maximum of 16 participants per class.
Delivery method:
Classroom.
Duration:
Half day ( 4 hours).
Price:
$950 (incl GST).
Conflict Management 2
Corporate bookings only and for safety reasons there is a maximum of 16 participants per class.
Delivery Method:
Classroom.
Duration:
One day (8 hours).
Price:
$1800 (incl GST).
We are happy to discuss your training requirements and answer any questions you may have.
An excellent course run by an obviously competent and experience instructor. Good use of real life examples to emphasis and reinforce key points of the course.
Kua tau te rangimarie e pa ana ki na tuhituhinga, tohutohu-nga kupu korero, ka mau nui te mihi kia koe kiaako. Kia ora mo na mea katoa.
It is all now clear to me through the writing, teachings and instructions, huge acknowledgement to the tutor. Thanks for everything.