Armed Robbery Survival Training
Would your staff know what to do in the event of an armed robbery?
Businesses need to prepare staff with the ability and confidence to cope with potential violence in the workplace. Being untrained creates the risk of mistakes that can cost a life or cause serious injury to staff and customers.
The Health and Safety at Work Act 2015 focuses on providing a safe working environment for you and your staff. For many businesses, armed robbery is an identified risk and armed robbery survival training assists in the mitigation of this risk.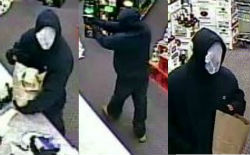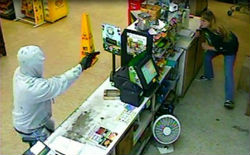 Research shows that the first 3 seconds will determine whether the person being robbed will live, die or be seriously injured.  Your employees will learn skills that will help them remain calm, control adrenaline, maintain body movement and communicate – vital components to maximizing their survival.
This is a practical programme run by instructors with Armed Offender Squad leadership and military experience.
For course details click here Armed Robbery Survival Training info
Armed Robbery Survival Training
Duration:
Half day (3 hours).
Price:
Corporate bookings only $950.00 (incl. GST).
"I would like to thank the staff at C4 Group for the excellent and realistic training that our company received, they gave us many helpful ideas and gave us a taste of an armed robbery (although staged it was amazing how real it felt when going through it). Doing the course helped us update our security measures and policies, excellent service and would recommend to others."
"Thank you for the Armed Robbery Survival course you ran with us which was one of the most useful professional courses I have ever done.The facilitation was great for our team with simple, practical, non-fluffy advice. The course content was  relevant to our organisation and the hospitality sector in general and you made it a safe place for us to learn about this challenging topic."