Control and Restraint Training
There are times when using de-escalation and conflict management techniques just aren't working and you find yourself in the position of needing to use physical techniques to manage the situation. Knowing what you can and can't do under the law is vital, as is ensuring that any use of force is accepted practice, controlled and the minimum amount required for the situation. Learning how to safely control and restrain a person provides another option that can be used in extremely dangerous situations.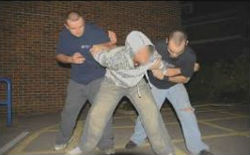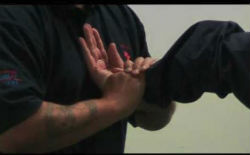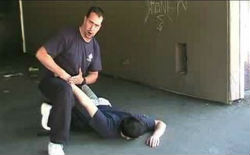 The C4 Control and Restraint course is delivered by instructors who are leaders in the NZ field of Control and Restraint. They have used and taught these techniques nationally and internationally to Police, military, United Nations security forces, airline cabin crew, emergency services, frontline government staff and the security industry (in particular the hospitality industry) for over 25 years.
This course meets NZ industry standards as well as Australian and British industry requirements and includes:
Introduction to violence in the workplace
Conflict management review
Defusing and de-escalation
Restraint avoidance
Basic breakaway techniques
Criminal Law and arrest/restraint
Health & Safety legislation
Human Rights legislation
Communication skills (Non-violent crisis intervention)
Positional asphyxia risks
Non-pain compliant methods
Teamwork 2, 3 or 4 man teams
Restraint techniques
Escorting subjects
Taking clients through door ways
Pain compliance methods of control
Controlled take down
Incident Reporting and de-briefing
We offer two options depending on the level of training required, and both public and corporate courses. We can tailor a private course to meet your organisation's specific needs and to include your Standard Operating Procedures and organisational policies and procedures.
Basic Principles of Control and Restraint
This course includes the basic principles of Control and Restraint.
Delivery method:
Classroom.
Duration:
Half day (4 hours).
Price:

Public – $250

Corporate course – $950.00
The two day course is designed for those who need to complete formal NZQA training to meet Health and Safety compliance requirements, as well as regulatory body expectations (e.g. Police) for their staff. For further information on course content, click here
Control and Restraint course info
Control and Restraint/Defensive Tactics (Unit Standard 21737/21738).
Delivery method:
Classroom.
Assessment methods:
Written and practical.
Duration:
Two days (16 hours).
Price:
Public – $500
 
Corporate course – $3000
Unit standard 21737:
Manage violence and personal safety
Unit standard 21738:
Demonstrate lawful use of force.
Public courses are currently only run in Auckland but we are able to deliver corporate courses nationally on request. To enquire about a corporate course, please email us on admin@c4group.co.nz