Workplace Fire Safety Training
Fire safety – would YOU know what to do?
Keeping your cool in a hot situation is all about having regular fire safety training within your workplace or organisation. Being confronted with a fire can be a scary experience and knowing what to do, and how to do it could mean the difference between life and death – for you and your colleagues. Having the right fire safety training is simple and effective. Our experienced C4 team offer professional fire safety training customised for your workplace environment. This can be done either at your premises or ours in Onehunga. The training includes:
Alarm activation
Types of fire extinguishers and what to use where
Use of hand fire extinguishers, fire hoses and fire safety blankets
Location of your equipment
Evacuation plans, routes and assembly points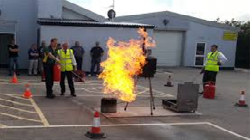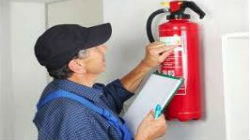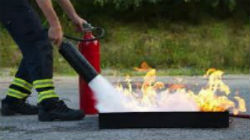 WORKPLACE FIRE SAFETY TRAINING SAVES LIVES!
Fire Safety  Training

Delivery method:
Classroom.
Assessment methods:
Written and practical.
Duration:
Half day (4 hours).
Price:
$150 (incl GST).
Corporate bookings $950 (incl. GST).
Unit Standard 3271:
Suppress fire with hand extinguishers and fixed hose reels.
Unit Standard 4647:
Explain principles of fire science.
Fire Safety  Training Refresher
Delivery method:
Classroom.
Duration:
2 hours.
Price:
$80 (incl GST).
Corporate bookings $700 (incl. GST).
We are happy to discuss your training requirements and answer any questions you may have.